//

Circle the Med 2022

Wed 23 Nov - Sun 27 Nov 2022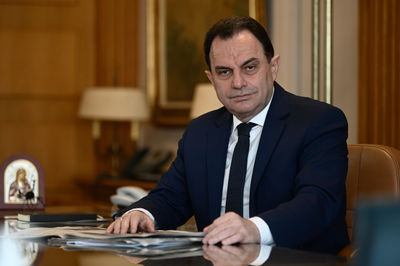 Georgios Georgantas
Minister of Rural Development and Food, Hellenic Republic
Georgios Georgantas is the Minister of Rural Development and Food and a Member of Hellenic Parliament for Kilkis.
Minister Georgantas studied Law at the Democritus University of Thrace and worked as a trial attorney for twenty years before entering politics.
He has been serving as Member of the Hellenic Parliament since 2012, elected with Nea Demokratia party in four consecutive general elections.
Minister Georgantas has been an active parliamentarian, having played a key role as member of the Committee of Inquiry into the health scandals during the years 1997-2014 and of the Preliminary Examination Committee on the Novartis case.
He also served as Deputy Minister of Education and Religious Affairs in 2014 and as Shadow Minister for Administrative Reconstruction between 2016 and 2019.
He is married and father of two.