//

Circle the Med 2022

Wed 23 Nov - Sun 27 Nov 2022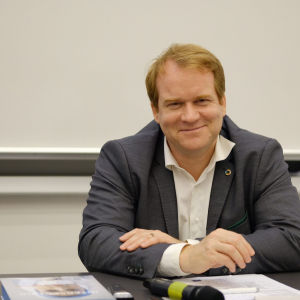 Nicolas J.A. Buchoud
Αdvisor to the dean and CEO of the Asian Development Bank Institute (ADBI)
Nicolas J.A. Buchoud is an advisor to the dean and CEO of the Asian Development Bank Institute (ADBI) in Tokyo and co-chair of the T20/G20 Infrastructure investment and financing taskforce since 2019. A fellow of the Global Solutions Initiative (GSI) in Berlin, he is the president and co-founder of the Grand Paris Alliance for Metropolitan Development non-profit think-tank (est. 2011).​
He is a knowledge partner of the group of cities of the G20 (U20) and of the Urban 7 Alliance (G7). Nicolas is an honorary member of the Indonesian Creative Cities Network (ICCN) and of the Indonesia Wellness Institute (IWI), an honorary fellow of OP Jindal Global University Centre for Sustainability in Sonipat, India. He is the co-convener of the Oxford roundtable on the future of urbanization (2022) and a regular lecturer at Bocconi University Sustainable Urban Regeneration Lab (SUR) in Milano. Nicolas is the founding principal of Renaissance Urbaine strategic advisory (est. 2006).​
Nicolas is a founding co-editor of the global editorial project INTERSECTING initiated in 2020 with GSI during the Covid-19 pandemic. He is a lead expert with the GSI/GIZ INTERSECING Lab and of the Circular Economy Solutions Dialogues (CESD). In 2008, he directed Strategic City, Planners for the 21st Century, with the French ministers for housing and for foreign affairs.​
The author and co-author of numerous policy notes, articles and books on sustainable and regional development, urbanization, biodiversity and related health and socio-economic system issues in the past 15 years, he started his career at the turn of the millennium as director of national urban regeneration projects in low-income neighborhoods in France, before serving for over a decade as deputy chief of staff of city mayors and advisor for regional planning at the office of the president of Paris Ile de France Region.​
Nicolas is an alumnus of Sciences Po Paris (public law and public administration, MA) and alumnus of Sciences Po Paris School for Urban Affairs and of Paris la Sorbonne (MA, 17th Century Chinese history, summa cum laude). He is the president of a rural redevelopment and heritage safeguarding non-profit in Orne district, Normandy, France.