//

Dialogue4Tourism - a common vision of tourism governance in the Mediterranean basin

Thursday 2 Mar 2023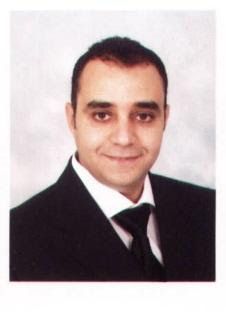 Mr. Ihab Tarek
Ex - Regional Coordinator, Environmental Governance Legal Officer, United Nations Environmental Programme (UNEP)
Judge. Ihab Tarek, PhD is Chief Justice in Egypt and Chief of Appeal Court where he established the environment Courts.
He is a former UN international staff member at UNS, worked for UN Environment as a Regional legal and governance officer for 12 West Asia Countries. His experience focused on implementing the Multilateral environmental agreements (e.g. Biodiversity, CMS and its MOUs , Ramsar, AEWA, Basel Conventions ,....etc), also he has 15 years of working experience in MENA region (Bahrain, KSA, Jordan, UAE and Egypt and League of Arab States) in addition to working experience with number of international organizations e.g ( European Union, African Development Bank, World Bank, International Development Law Organization, FAO, UNDP, etc..)
At the National level he has managed number of developmental, environmental, access to Justice and Governance projects for UNDP EGYPT (4 years).
He represents Egypt, Bahrain, UNEP in many International Conferences of Parties (COPs) in fields of development and environment.
He has conducted number of Environmental legislations (Laws& Regulations) in MENA region.
He appointed as Senior legal advisor to H.E Minister of Environment. He has conducted many Researches, Studies, assessments, literatures, investigation& complex legal reports in the field of the environment governance and the recent report titled "Waste management Outlook for West Asia Countries" has been published globally" on (Academia.edu) - UN environment Publications June 2019/2020 - and report on "Assessing Environmental Impacts a Global Review of Legislation" UN environment Publications 2018/2019 .
He is a Ph.D. holder in law with 22 years of professional legal experience at both national and international levels.
He speaks English, French and Arabic