//

CAPITALIZATION EVENT BLUE-GREENWAY: Innovative solutions for improving the environmental status of eutrophic and anoxic coastal ecosystems

Tuesday 24 Oct 2023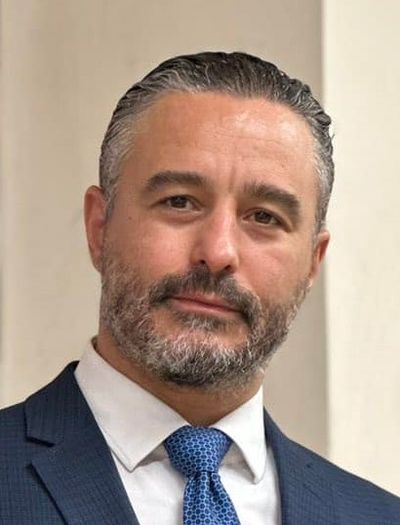 Mr. Dimitrios Panopoulos
Head of Labour market Analysis Unit, Greek Ministry of Labour and Social Affairs
Head of the Labor Market Analysis and Documentation Unit of the General Directorate of Labor Relations of the Ministry of Labor and Social Security
National Coordinator of the Hellenic Social Innovation Network, which is extended by DG Labor Relations, in framework of 2 years, transnational, co-financed by the EU and the ESF, program to Create Innovation Centers in the EU member countries.
Member as an expert and as a representative of the Ministry in European High Level Working Groups on digital skills (digicomp framework 2.2.)
Certified Trainer from the Hellenic Academy of Entrepreneurship for Public Servants in business skills (entrecomp framework)
Member of the National Analysis Committee of Digital Innovation Hubs,
Expert of the Digital Scientist Task Force
Skills and Jobs, DG of the Directorate-General for Digital Economy and Telecommunications (DG CONNECT) of the Commission (EU) and national representative of the company EMCO team.
National Expert of the country in Brussels (DG CONNECT (2016,2017).
Athens Digital Ambassador at the European Digital Society 2019, member of the EU High Level Expert Committee in the fields of Industry Digital Skills (Project e-skills 2030/ the initiative "Skills for Industry - Promoting the development of new services and job creation".
Member of the Interstate group of scientists of Geniki
Directorate of Digital Economy and Telecommunications (DG
CONNECT) of the Commission for the study of the effects of digitization on the labor market, as well as as an evaluator of a series of European institutional digital education actions (Woman 4IT/Malta All digital etc).
Member and technical expert on the Digital Transformation Bible development team in the digital skills section.
Operational Coordinator of the National Initiative REBRAIN GREECE, founding member of the Scientific Committee Digital Innovation Hub REBRAIN_WEST GREECE