//

CAPITALIZATION EVENT BLUE-GREENWAY: Innovative solutions for improving the environmental status of eutrophic and anoxic coastal ecosystems

Tuesday 24 Oct 2023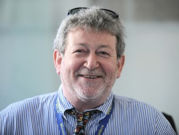 Mr. Gianluca Bombarda
Fund's Director, EEA & Norway Grants
In the realm of International Cooperation, Gian Luca Bombarda, the Fund Director, began his journey with Italian Cooperation. This path included a dedicated 4-year stint under the Italian Ministry of Foreign Affairs – DGCS, followed by an assignment with FAO. Subsequently, he spent 6 years serving as an Agent of the European Commission. In addition, he undertook a variety of tasks within the purview and oversight of international donors and agencies such as BID, ADB, WB, IMF, UNDP, UNDP Human Rights, UNDP FGM, UNODC, UNW, UNPROFOR, UNHCR, UNICEF, UNWomen, IMO-REMPEC, UNIDO, EEA and Norway Grants (FMO/EFTA), and GTZ/GIZ (with KfW/BMZ), EAR, WHO, WWF and within the EC: ETF, (the ex DG8, DG1A, DG1B, SCR, DG ELARG), ECHO, EuropeAid/now DG INTPA; DG Elarg/ now DG NEAR, DG TREN, DG ENV, DG INFSO, DG COMM and as well as DG EAC (member of the stakeholder group for the EYY2022).
Gian Luca plays a pivotal role in DG EMPL's coordination for the European Year of Skills, and he serves as a Senior Advisor and Team Leader in various international assignments.
As the Fund Director of the Fund Operator (FO) for the EEA and Norway Grants Global Fund for Regional Cooperation - EEA and Norwegian Financial Mechanisms 2014-2021, Gian Luca oversees administrative and technical tasks, project contracting, and supervision. He leads capacity-building initiatives in grant management, conducts implementing audits and monitoring, and spearheads the development and implementation of 'Outputs monitoring system guidelines,' recently adopted by the Donors, the EEA, and Norway Grants.
With a grant allocation of €100 million, €65 million fuels the Fund for Youth Employment, while approximately €35 million supports the Fund for Regional Cooperation for transnational projects. These projects span various areas, including Innovation, Research, Education, and Competitiveness; Social Inclusion, Youth Employment, and Poverty Reduction; Environment, Energy, Climate Change, and Low Carbon Economy; Culture, Civil Society, Good Governance, and Fundamental Rights and Freedoms; and Justice and Home Affairs.
The Fund for Youth Employment centers on transnational cooperation, addressing the shared challenge of youth unemployment in Europe by fostering sustainable and quality employment opportunities for young people aged 15 to 29, with a specific emphasis on those aged 25-29, as well as individuals categorized as NEETs, the long-term unemployed, low-skilled workers, and inactive caregivers. This initiative also extends support to ethnic minorities, including Roma, asylum-seekers, individuals with mental health concerns, and people with disabilities.
In closing, Gian Luca's work exemplifies a commitment to a brighter future for Europe through collaborative, forward-thinking solutions.