//

Circle the Med

Thu 18 Jan - Fri 19 Jan 2024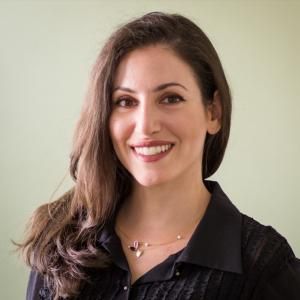 Mrs. Alexia Spyridonidou
Business Development Manager, Circular Economy and Climate Change Institute-EPLO, Hellenic Republic
Alexia Spyridonidou is Transport Policy Expert with extensive experience in International Affairs and Projects.
She holds a degree in Regional and Urban Planning and Development, an MSc in Transport Management, Planning and Policies and an MSc in Spatial Analysis and Cartography. Over the last 10 years she has been working as international project manager, coordinator of numerous events and conferences and policy advisor in the topics of mobility, circular economy and public participation processes.
She has worked in France and Slovenia on urban climatology, mobility and participatory planning, while since 2016 she has been working in Greece advising and advocating for greek island transition towards sustainable mobility (DAFNI Network of Sustainable Greek Islands).
In 2018 she co-founded CIVINET Network of local authorities promoting cleaner and better transport under the auspices of CIVITAS initiative and the European Commission, in Greece and Cyprus. Since September 2020 Alexia Spyridonidou is the Business Development Manager of the Institute of Circular Economy and Climate Change of the European Public Law Organisation (EPLO) and advisor for Sustainable Transport, Circularity, Climate Neutral Cities and Digital Transformation.