//

Circle the Med 2022

Wed 23 Nov - Sun 27 Nov 2022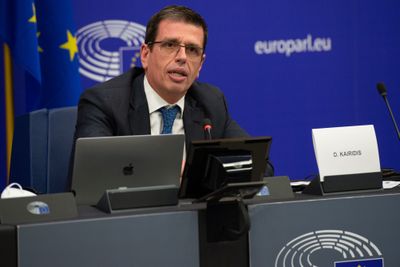 Dimitris Kairidis
Member of the Hellenic Parliament
Dimitris Kairidis is a member of the Greek Parliament, representing Athens-North for the center-right party of New Democracy.
Currently, he is the Vice Chairman of the Committee of European Affairs of the Hellenic Parliament and the head of the Greek parliamentary delegation to the Conference on the Future of Europe. He is a Member of the Parliamentary Assembly of the Council of Europe, of the Inter-Party Committee for the Development of Thrace where he coordinated the subcommittee on Economic Affairs and of the parliamentary Committee on Commerce and Production.
By profession, he is a Professor of International Politics at Panteion University of Athens and he has taught at many universities in Greece and abroad, including Harvard and Tufts. He is the Founding Director of the Navarino Network, an innovative public-policy think-tank, in Thessaloniki, and he has been a regular TV/Radio political commentator.
He has published extensively on international politics, including books on nationalism and ethnic conflict, US foreign policy and Greek-Turkish relations both in Greek and in English.